The Fattoria Montecchio premium line is enriched with a new product, the flagship of the entire range and of the same company: the "Pasquino" Grand Selection.
"It's a pure Sangiovese" - he says Raccardo Nuti, Fattoria Montecchio - "everything comes from the same vineyard, the first one we find on arrival at the farm, but during the harvest it is selected and directed to two different paths.
A part makes the classic journey of Sangiovese with vinification in steel and aging in wood. The other part instead makes the route of the Terracotta, with a vinification and aging entirely in terracotta amphorae. The two products then find themselves in the bottle after having done, in fact, two separate paths. "
The whole line Premium it is bottled in a rounded Bordeaux bottle that recalls half a magnum, with a precious braille label. There Gran Pasquino Selection It is a wine that is born together with the experience of terracotta, rediscovered through the ancient furnace present in the company, from which in recent years also amphorae for wine making and aging are born.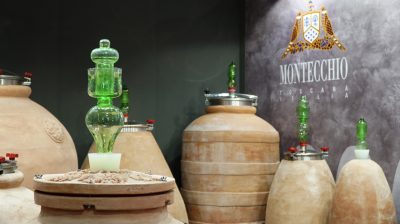 "The terracotta experience was born a few years ago" - continues Nuti - "with our winemaker Stefano di Blasi, we wanted to create a new wine, we started slowly and now this type of wine has opened up a market for us even within our furnace. In fact in this historical moment a rediscovery of this is alive. Antica technology, adapted to the needs of modern enology.
It was a very natural process of synergy between the various souls of Montecchio. Slowly we have developed beyond Priscus, which was the first wine to be aged in terracotta, even this one Grand Selection. In the last three vintages we macerate the wine no less than 4 / 5 months the terracotta wine, with truly surprising results. "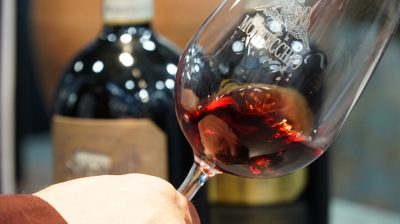 "Our amphorae are made with Impruneta earth" - he says Marco Borracchini, Antica Fornace Montecchio - "artifacts that allow a micro oxygenation of the wine, comparable perhaps to the Barriques, without however yielding aromas to the wine. For the thermal aspect instead these amphorae are not comparable to any other material. "
This great selection, Riccardo Nuti dedicates it to the memory of his father Ivo, a simple and direct man and always ready for the beat, as a child in the village he was called "Pasquino".
"My father was a tough, Tuscan and" original "type - continues Nuti -" as a character. Pasquino because it was his nickname, my father's name was Ivo, maybe a short one to call a wine, and then we chose this nickname. "
The Great Selection Pasquino, from Fattoria Montecchio it is a fragrant and elegant wine, fresh in the mouth and dry on the palate. It fully represents the perfect synthesis of the land from which it is born, deeply linked to the roots of the Nuti family, and a clear example of innovation in the most classic tradition.