Wine Tuscany is increasingly sustainable, built in green building and powered by renewable energy, the new cellar of Villa I Langi in Lastra a Signa, it is a splendid confirmation of the propulsive capacity of our region.
A real short chain in the production of wine: from cultivation to harvesting grapes, from vinification to bottling, up to the conservation of the wine itself. In fact, the winery will make it possible to produce wine completely within the 50 hectares of land.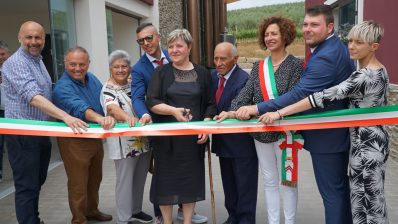 The ladies were present at the event Mario Lolini, member of the agriculture commission of the Chamber of Deputies, e Simone Billi, member of the Foreign Affairs Committee of the Chamber, but also the president of the regional council Eugenio Giani and the mayors of Lastra a Signa Angela Bagni and Scandicci Sandro Fallani.
"I remember when I rewarded Camillo Cotellessa as Grand Master of the Beccai - he said Giani during the presentation - his grandfather has for years left his son Simone, who in turn, as a conscious father, is ready to pass the baton to his sons Lorenzo and Francesco: it is the example of the success of a family business that we want to replicate throughout the Region. Our councilor is right Remaschi: Tuscany has quality products as flagship and those of Villa Ilangi are among them. Coming to these hills recalls the landscapes that Foscolo described in his poems and exalts the beauty of Tuscany: those who invest in organic, quality and zero kilometers products have the right to concrete help ".
"There is a lot of talk about green and organic - added the Honorable Billi - here, however, we are faced with concrete facts: a completely zero-kilometer company, certified organic and Slow Food, deserves everyone's attention. Such investments, on the part of the State, should only be incentivized ".
Villa Ilangi was purchased in the 1977 by the family Cotellessa Romei, with the desire to offer products that reflect the personality of the environment that surrounds it. Simone Cotellessa, owner and winemaker, personally takes care of the management of the company, with the support of his family and industry experts.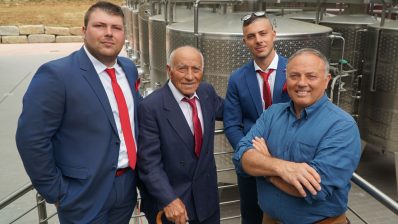 "We believe in the territory and in the people who work there - it has closed Lorenzo Cotellessa, CEO Villa Ilangi - we invested a lot of money because we believe in the project. We like to emphasize how our winery will have zero impact on the environment, a characteristic that has led us to believe in the development of this project. We have eleven wine labels, a farmhouse and a restaurant, but we want to expand further: by September we will be building our oil mill, because the idea, after making zero-kilometer wine, is to do the same with oil ".