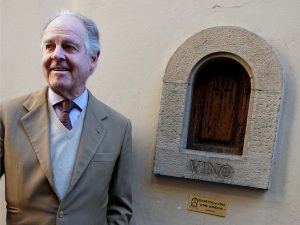 "The patrons were knocking at these little holes, which were opened by the cellarer who passed a flask of wine and collected the fee" - says the Marchese Piero Antinori - "These little windows, in fact, have exactly the size of a flask of wine."
A few steps from the cathedral of Santa Maria del Fiore the first signpost of the Buchette del Vino was inaugurated.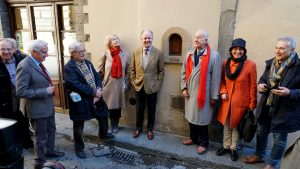 "We are at Palazzo Antinori, which hosts on the side of Via del Trebbio perhaps the most beautiful spot we have reviewed" - says Matteo Faglia, president of the Buchette del Vino association - "On the brass plate there is also the English translation" Wine Windows ", we know that there is also an interest from tourists who visit our city every day."
The association was born 2 years ago Buchette del Vino aims to safeguard these ancient artifacts and pass on the fascinating history that binds them in an indissoluble way to the city of Florence.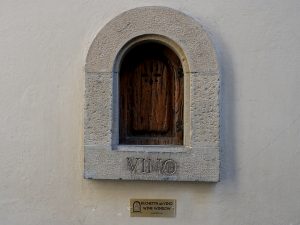 "On the plate under the word Buchette del Vino" - Faglia continues - "the website is present www.bdv.one, where even through a smartphone you can view a screen of basic information on the little holes: what they are, how many they are, where they are. "