We can perhaps consider it one of the happiest islands of Chianti, Radda today, also thanks to its morphological characteristics, confirms itself as the territory of Sangiovese par excellence.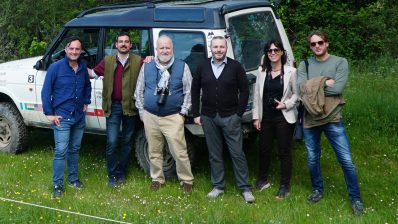 "Radda in Chianti it is defending itself quite well against climate change and rising temperatures and drought "- he says Roberto Bianchi, President of the Radda Winegrowers Association - "Radda in fact, thanks to its morphological and forestry fabric, greatly helps the work of us winemakers."
"Radda is the territory that has the most forests of the Chianti wine territories" - he says Bernardo Bianchi, Colle Bereto - "and these forests that surround our vineyards create an important biodiversity in production for us producers."
The Radda in Chianti vineyards are located at an altitude ranging from 280 mt to 845 mt. The village Radda in Chianti is located at an altitude of 545 mt.
The climate is continental, with even low temperatures in winter (under the 4-5 °), dry and hot summers (even above 35 °) and moderate temperature changes throughout the day. The annual rainfall is around the 700-800 millimeters of rain, with a certain prevalence in late autumn and spring.
The soils are mainly made up of sands resulting from the disintegration of the boulder, from calcareous clays and from galestro.
"The vintage had a vegetative slowdown in late spring" - he says Michele Braganti, Monteraponi - "allowed the plant to produce less. This allowed the plant to develop in a completely balanced way, and thanks to a very hot August and a sunny September, we collected perfect grapes in terms of ripeness. "
This is the home of pure Sangiovese, a sip is enough to understand that wine can do this really well here.
"I have always believed in pure Sangiovese, we have always done it in Montevertine" - he says Martino Manetti, Montevertine - "our Sangiovese we can consider it different from other areas of Chianti, we reach quality of the highest level."
In this Chianti handkerchief research and innovation go hand in hand with the most authentic history of this territory, and its vines that for decades have been producing very high quality grapes.
"The Pure is Sangiovese autochthonous obtained from the Vigna of Casanova situated to 490 meters slm" - it tells Federica Mascheroni Stianti, Volpaia Castle - "here we grow in organic farming 25 clones of Sangiovese native to Volpaia, reproduced from plants over 60 years to preserve the extraordinary richness of the local genetic heritage."
Someone went even further, rediscovering winemaking methods dating back to the pre-industrial period, bringing out expressions of Sangiovese that are unique of its kind.
"Our Engineer born thanks to an ancient winemaking method, without the use of the deraspatrice "- he says Tommaso SIrsi, Podere l'Aja - "in fact we put the whole grape into two small tanks, filling it and tapping it. The maceration lasted ten days. "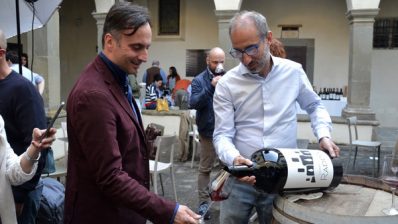 The third edition of Winegrowers of Radda it has been confirmed as a successful event, a very different way to get to know and appreciate Chianti Classico wines.
"The normal tastings, a little plastered and technical, are starting to get a little tiring" - he continues Roberto Bianchi, President of the Radda Winegrowers Association - "our choice was to make the tasting more enjoyable and enjoyable for consumers and professionals. This is why the jeep tours in Vigna were born, to show everyone our territory, made of woods, rivers, and lots of game. "
The members of the Vignaioli di Radda association:
Borgo La Stella, Borgo Salcetino, Brancaia, Castelvecchi Winery, Caparsa, Albola Castle, Radda Castle, Volpaia Castle, Monterinaldi Castle, Colle Bereto, Montemaggio Farm, Istine, L'Erta di Radda, Monteraponi, Montevertine, Podere Capaccia, Podere l'Aja, Podere Terreno alla Volpaia, Poggerino, Pruneto, Tenuta Carleone di Castiglioni, Terrabianca, Val delle Corti, Vignavecchia.