The occasion is special, Cru Vs Riserva, 'an evening with the Noble'seminar and tasting with Massimo Castellani, president of AIS Florence e Antonio Zaccheo, patron of Carpineto, Grandi Vini di Toscana.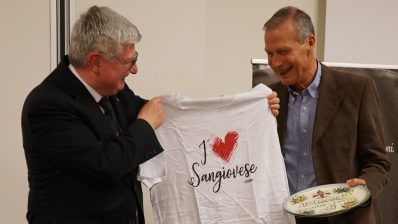 Two verticals, Vino Nobile di Montepulciano Riserva and Tuscan Red IGT Poggio Sant'Enrico that then over the years has changed into Nobile di Montepulciano docg: 1989-2015, 8 great vintages that tell a producer.
"The fundamental idea that has tied Giovanni Carlo Sacchet (disappeared in the 2017) e Antonio Zaccheo is the love for Sangiovese, interpreted in the most important denominations of Tuscany "- says Castellani
"I have known the Tuscany of the 50 years in abandonment" - begins Zaccheo - "where the campaigns were deserted, and those brave few worked the fields with the animals. A primordial economy, I am not Tuscan, I fell in love with this region and for a youthful whim I thought that it could have been done a little better. "
Antonio, we can call him an innovator, and in this evening dedicated to his wines, he tells the many people who took part in the tasting, the story that tied him inextricably to Tuscany.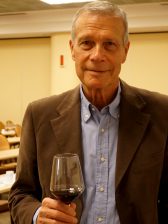 "The only wine that was made in those years was the Chianti Classico"- he continues -" at that time all Tuscany was for sale, there was no attention in making wine, everything changed in the following years. I bought a plot of land at auction, and I immediately made a commitment: produce quality wines. I was born in the cellar but I'm not a winemaker, I looked for someone to help me. I met Giovanni, and from that moment our journey was only on the rise. "
Antonio continues to talk about the transformation of his company, and his new acquisitions in the most important denominations of Tuscany, and he is keen to underline one important thing: "We don't have external consultants, we only do the wine"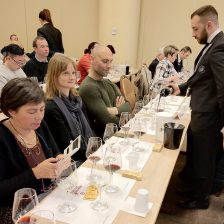 Today Carpineto has 5 estates of the most historic Tuscan denominations: Nobile di Montepulciano, Chianti Classico and Brunello di Montalcino, produces over 3 million bottles, for 90% of red wines and mostly reserves.
A story that tells the absolute loyalty to Tuscany, and to its main grape Sangiovese, "we proclaim ourselves specialists of this vine" - specifies Zaccheo - "Good wines are made in the vineyard, a good winemaker does not damage grapes" .
In these years the company has made a choice, that of producing almost entirely reserves, the long aging in wood and in bottles, allows the wines of Carpineto not to have external stabilizers.
"With ours Nobile di Montepulciano we entered the top 100 in the special ranking of W"- continues Zaccheo -" for us it is a source of great pride, an important recognition for our work. "
In the room you can breathe a palpable emotion when the tasting starts, being able to taste wines of 30 years is a unique and fascinating experience for all those who love wine or like me, they write.

Nobile di Montepulciano Reserve 1989
Intense and colorful, with orange tones, despite its age it has still retained lively fruit scents, with a balsamic and earthy base. Tannin-free in the mouth still maintains a good acidity, 30 years and not feel them

Nobile di Montepulciano Reserve 1997
Extraordinary harvest, a year that brought market attention to Italy. Heat, just water, an impenetrable Sangiovese, power and fruit intact in a wine of 22 years, botanical notes, a refined and silky-grained wine. In the mouth the faint tannin supports the acidity, with an important mineral trait, with an aromatic cherry and orange finish.

Nobile di Montepulciano Reserve 2010
A harvest that for those who waited, gave a September finale that perfected the grapes and consequently the harvest. Sweet and silky on the nose, fine texture, another turn to the glass and a floral pot pourri arrives, a swing of raw and sweet notes. In the mouth, a sharper wine than the 1997, strength goes to sacrifice compared to elegance.

Nobile di Montepulciano Reserve 2015
The harvest of the vintages, ruby ​​with purple reflections, dark and immediate fruit, a wine tense with a beautiful spiciness, the right combination of elegance and power. Tasty and tasty in the mouth, with a balsamic and mentholated finish.
Vineyard research Sant'Erico it begins already in 1998 when Antonio Zaccheo understands, following a careful chemical analysis of the grapes, that in that particular particle grapes with unique characteristics are born. "Individual vineyards with exceptional characteristics" - continues Zaccheo - "that enhance the peculiarities of each area. Created for a very long aging, they are bottled without undergoing any treatment and released from the cellar after at least 5 years of aging in the bottle. "

Poggio Sant'Enrico 1998
Hot, dry and dry summer, then came the rain that put the grapes back on top. The fruit develops all in the notes of caramelized fruit, dried fruit: a rich wine. If the smell showed us a level of evolution of the perfume, in the mouth it is full, with a tannin over the lines, personality and volume.

Poggio Sant'Enrico 2001
Great harvest, to be marked with golden letters, late spring, with an April frost. We arrived in the hot summer with the right rains, a poorly productive harvest with a natural selection of grapes, thanks to a minor load in the plant the grapes were well fed. Dark fruit and parallel note of aromatic herbs

Poggio Sant'Enrico 2006
Another great vintage, which in AIS are re-evaluating in view of the progression of the first decade of the 2000 years. The Sangiovese is robust, it can withstand even the temperature changes as in the vintage 2006, a constant grape variety. "In Sangiovese the time of the vineyard is very important, its history" - he says Castellani - "allows regularity, the old vineyard produces less vegetable tannins with more regular ripening: age means quality."
A wine that doses itself in evolution, very slow. The first impact in this wine of 12 years is in fact a fresh fruity, blackberry juice. Long and elegant in the mouth, vigorous tannins, with an important balsamic finish

Poggio Sant'Enrico 2010
"A preview for us" - says Zaccheo - "come out now, right and elegant." Viola viola, and the wood remains discreet. Still and rich in fruit, a wine made in the vineyard, mineral, elegant and tasty, its keystone is acidity. "We can call it a gastronomic wine" - concludes Castellani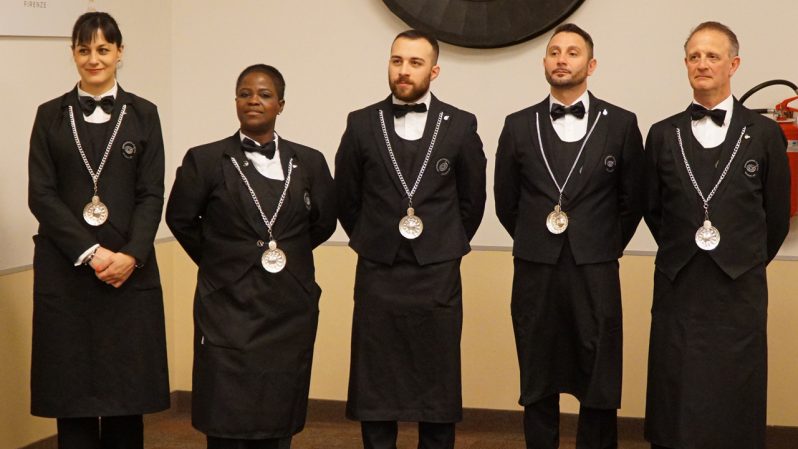 Truly a beautiful evening, with an impeccable service that of the AIS Sommelier of the Florence delegation that on this particular occasion have been able to highlight all the professionalism that distinguishes this association.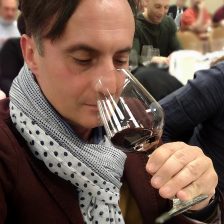 For a Florentine like me, it's nice to know that if Tuscany is today it is one of the most appreciated regions in the world for wine production, it is also thanks to special people like Antonio Zaccheo and Giovanni Carlo Sacchet.