Not even imagined but the Chianti Classico it is also this, a journey of road in the heart of Tuscany to discover the unique charm of the hills of Radda.
"Our mission is to bring people to our territory" - tells Angela Fronti, Istine of Radda in Chianti - "only in this way can they understand how our wines are born, seeing our animals, our ditches, the woods and the stones."
The winning idea is gods Winegrowers of Radda, an association that brings together the true producers of this corner of Chianti, where authentic excellence has always been born.
"If we love this territory we must be able to keep it in its dynamism" - tells Roberto Bianco, Val delle Corti - Radda in Chianti - "and this can only be achieved if there is a strong network for the exchange of experiences, ideas and energy".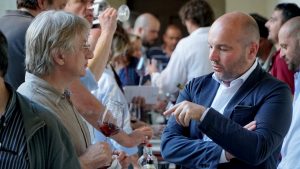 "From the Radda group of companies you can learn a lot" - continues Angela - "There is always a positive comparison"
All the wines in tasting are correct and of good quality, from the vintage reserves to the youngest ones that surely still need a bottle. The drinkable and elegant 2014 vintage is particularly appreciated, a perfect synthesis of technique, territory and passion.
"This vintage has some fantastic characteristics" - he says Paolo Cianferoni, Caparsa Radda in Chianti - "when there are many children in the family, there are those who walk alone and others who need to be accompanied. This is the 2014, we have been waiting here for Radda and now it gives back all its pleasure. "
A very interesting moment also the deepening and comparison with wines from overseas, an important American university has in fact started a research on our most representative grape, the Sangiovese.
"In various areas of the California they are trying to introduce new vines, such as Sangiovese "- he says Valentina Canuti, researcher- - "the study is done on many clones, many have also come from here, from Radda. The wines that are born in California have characteristics very similar to ours, in the perfumes in particular in the varietal. "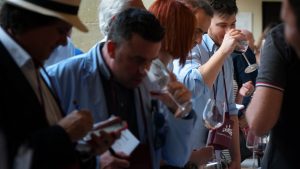 Al Consortium of the Chianti Classico the task of interpreting and returning value to these local associations that protect the territory and enrich the more traditional values ​​of making wine.
"Our aim is to make more and more contact with the realities of the territory" - he says Carlotta Gori, Director of the Classic Chianti Consortium - "in order to create synergies.