The pride of Tuscany and the professions that operate in the large and important sector of food and wine, was put on display in a record edition of Food & Wine in Progress to the Leopolda Station. In fact, the fifth year of the event recorded a clear growth in the number of visitors that on the two days of Saturday 30 November and Sunday 1 December reached around 20 thousand presences.
The great tradition of our historic and unique in the world wine productions, our kitchen of the countries, of the various provincial territories, the ancient professions, have joined the evolution of this economic sector that, besides making us known internationally, is always more growing and also proving to be a decisive resource for growth in interest and tourism in Tuscany.
Now let's see a selection of the most particular products of this edition, from the lands of Cortona, an elegant Syrah with the name of an ancient musical code, the Laudario.
"This wine matures one year in steel, 16-18 months in medium toasted French oak - explains Romano Antonioli, I Vicini Agricultural Company - and then we keep 6 months lying in refinement ".
Sangiovese (65%) - Merlot (30%) and Cabernet Sauvignon are the grapes of Vigna del Leone, Igt di Montespertoli with a strong gastronomic character.
"We are looking for a quality and not so important olfactory aromas and structures that make food matching easier", he says. Maurizio Mazzantini, Azienda Agricola Marzocco di Poppiano (Montespertoli).
Finocchiona, the queen of Tuscan cured meats, is born from the noblest parts of the pig.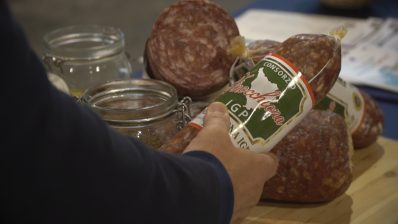 "A product that is fresh to the taste and that has those notes of fennel that make it particularly appreciated because it has a very particular taste," he says. Francesco Seghi, director of the Consorzio Tutela Finocchiona Igp.
In the most difficult years the producer often makes the difference, as in the case of this blend 2014 Cabernet Sauvignon and Merlot.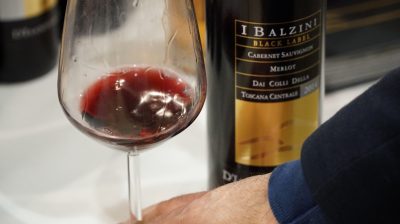 "I feel emotionally tied to this bottle that has cost us enormous efforts in the vineyard, we have done a whole series of preventive work, supporting the vines, the fruit. It's a difficult year and that's why I'm very proud, "he comments Diana D'Isanto, I Balzini Agricultural Company, Barberino Val d'Elsa.
There are also many rosé wines for tasting, wines that, especially if done well, are pleasantly discovered.
"40% of white wine-making of Sangiovese and 60% made from salty of Merlot. - explains Valentina Sicca, Tenute Campo al Signore, regarding the Rosato Bolgheri Doc wine - It is a wine that has 13 degrees, it is a Bolgheri Doc that goes well with more demanding dishes.
"The Rosato Castello di Radda is a fresh and fruity product that can be enjoyed in the warm season, which can be combined with fish or fresh products such as caprese, and therefore very young cheeses," he says. Eleonora Maoddi, Azienda Agricola Castello di Radda, Radda in Chianti.
From Bagno a Ripoli a splendid single varietal wine: the Round Leaf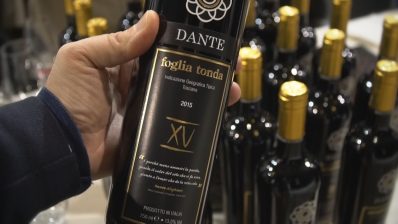 "He manages to have a bouquet of aromas ranging from red fruit to a spiciness, then first, second and third level of aromas," he says. Leonardo Bonelli, Dante Srl.
A special selection of Nobile di Montepulciano: Palazzo Contucci.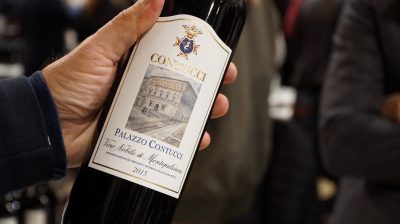 "Particular because it comes from the union of the grapes of the two best vineyards of our family: Pietrarossa and Molinvecchio and with the aging of the Reserve (36 months in cask and 12 months of bottle). The label recalls the facade of the building and every year it will change, "he explains Andrea Contucci, Azienda Agricola Contucci, Montepulciano.
We conclude with a classic method that is born in Chianti, with absolutely particular characteristics.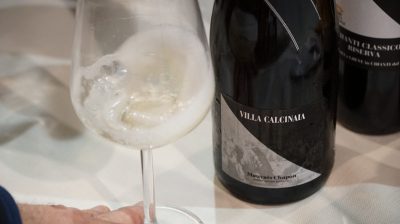 "Villa Calcinaia has a very important acidity, suitable for fat dishes, to degrease fries or cold cuts very well, in short, something that has strong fat in the mouth", comments the Sebastiano Capponi, Villa Calcinaia.
Food & Wine in project is confirmed every year as a leading event in the food and wine scene of our region.