Il Black Rooster goes back to singing among the most famous hills of Tuscany. Greve in Chianti it is left to live and taste in the fullness of a glass of red. Noble and pluricentennial origins, ruby ​​color, soft and velvety taste. Sangiovese, the heart of Chianti wine, is the undisputed protagonist of the forty-eighth edition of the wine review Expo of the Chianti Classico, promoted by the Municipality of Greve in Chianti in close cooperation with the Consortium of Chianti Classico wine, the Tuscany Region and the Chianti Municipalities.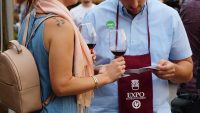 There are about seventy farms from the eight municipalities of the Chianti area of ​​Florence and Siena, to show the qualities, the strength of tradition and the courage of innovation of local wine production intertwined with the experience of generations of farmers. Hundreds of wines on show and to taste, born from the passion and management of farmers' families who transmit their knowledge to the youngest. Thanks to the success of the last edition with over 15 thousand appearances and 8 thousand glasses sold, the event that returns to turn the spotlight on the know-how and culture of wine made in Italy is proposed in an even more varied and eventful.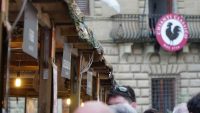 Four days full of tastings, meetings, talk shows, musical events, fashion shows, dance, music, historical re-enactments and exhibitions.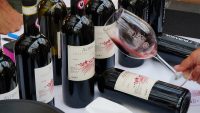 "L 'Exhibition has a promotional force of extraordinary value as it represents the entire territory of the Chianti Classico - says the mayor Paolo Sottani - the possibility of establishing direct contact with the manufacturer is the strong point of the event, tasting about 200 types of wines through the excellences exhibited by a hundred companies of which almost 70 active in Piazza Matteotti, the others represented in the common pavilion.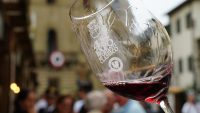 The Classic Chianti Expo It is a time of celebration and high promotion, enriched by a program of events that invites entire families to live the four days as an opportunity to get to know our territory and a tourist proposal addressed to a heterogeneous public, from passionate visitors, from the curious to those who come to our territory from operators and experts in the sector ".
For rental services, experiences in the Chianti, tour in Tuscany and tastings on www.enjoychianti.com