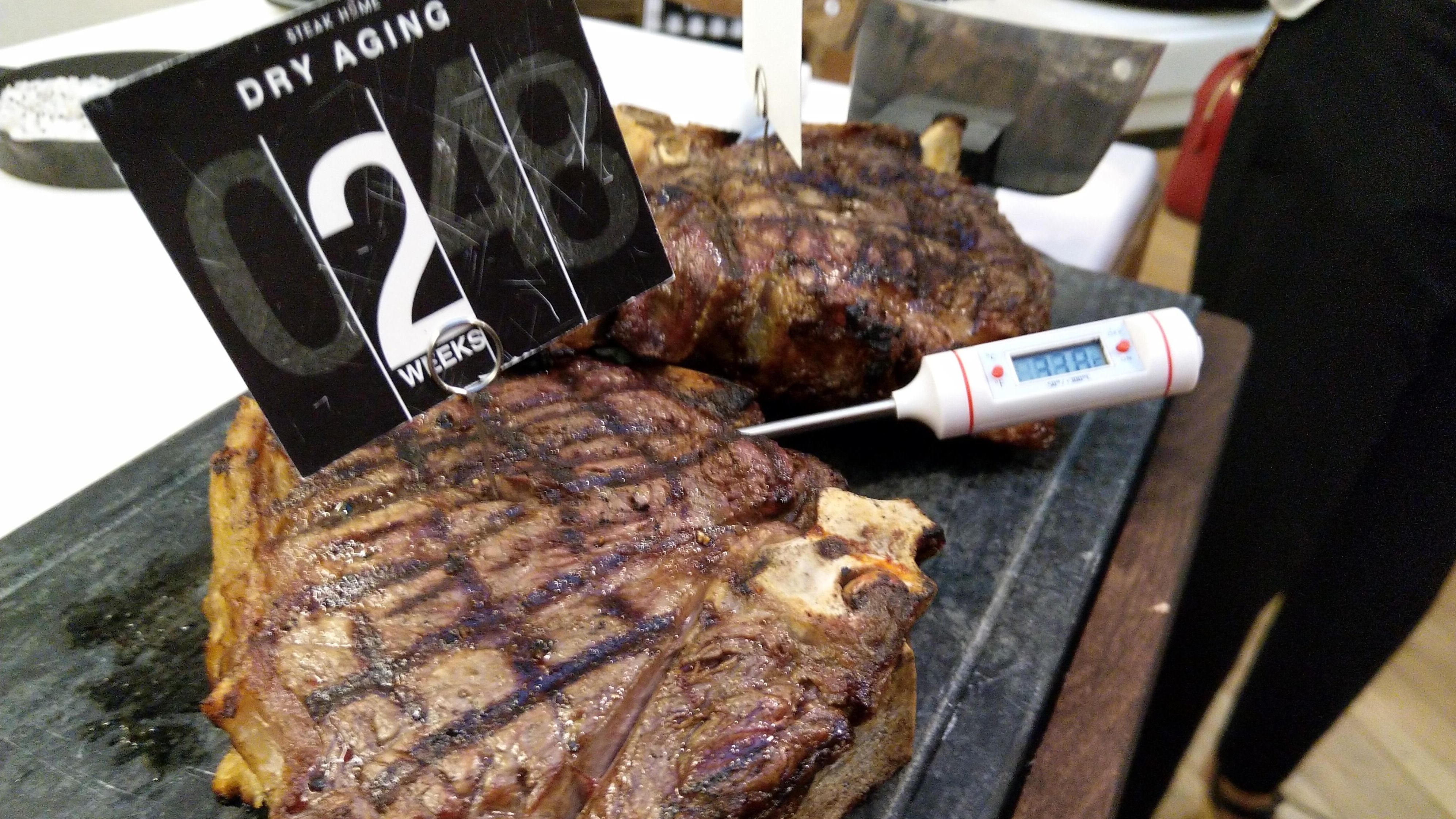 "Because home is not house", is the slogan that welcomes those who are preparing to enter from Steak Home, local of Corso dei Tintori, written in clear letters even on paper placemats, a message that immediately expresses a strong intention, that of making its customers feel at ease, like at home. And indeed the atmosphere is relaxing, with simple furnishings and clear lights, very familiar.
The place intrigues me. A restaurant focused on beef steak, but set according to a very particular format, I would say original. The protagonist in fact, besides his majesty the meat, seems to be time. The maturation time, to be exact. "The taste of time", As the writing placed next to the large pieces of beef that make a fine show of themselves in a sort of showcase cell says.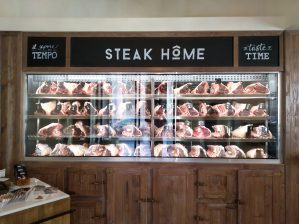 "We are one of the few restaurants in the world with a 'dry aging' system" - says the chef, Luca Salamini - we began to think of meat as wine, in fact it must "mature" in the dark. We let the steaks hang in special cells and, once they are ripe, we transfer them to the cell at the entrance to the room. We open the cells only once a week, when the meat arrives. This is because a particular microclimate must be created, which then gives the steak its aroma ".
Despite being in the homeland of Florentine steak, here the meat is prepared and cooked in a very different way.
"Our cut is without thread because it is not protected from grease and already soft on its own. Furthermore, ours is not Italian meat but Polish. We have done several tests to find the best raw material, our animals come from extensive farms, from the area of ​​the great lakes, and are fed in a specific way. These are not battery animals. We also use a mixture to season the meat with sea salt and a little pepper. The advantage that salt gives us when cooked is the rind. "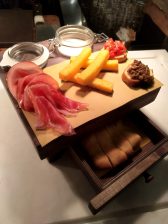 From Steak Home there is no set menu, while waiting for the renowned steak snacks are served that are intended to prepare the customer to savor the local main dish with more taste.
"We have a 'no menu', so we call it ourselves. Waiting for the meat we serve it scomodino: a tantalizing tray of mixed tastings. To accompany the meat, the classic side dishes that are always welcome are inevitable ", continues the chef.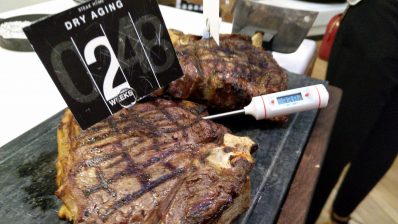 Finally, there is no shortage of desserts, here you can taste a mix of genuine traditional products, from the classics Cantuccini, To apple pie, To cookies Leonardo biscuit factory up to homemade ice cream. To conclude, we can grant ourselves a niceDIY kit', a tasting of shortbread, cannoli and puff pastry to garnish to taste.