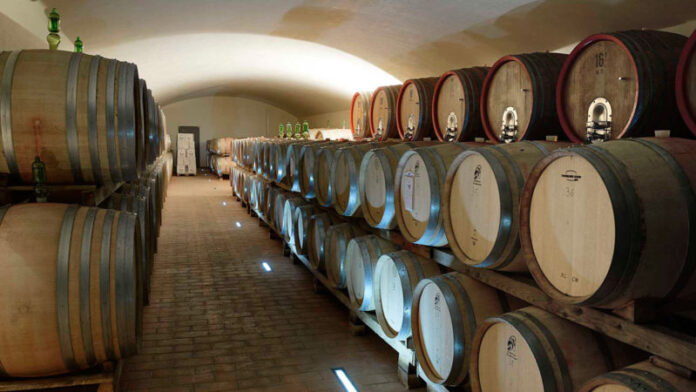 From 19 to 20 September 2020 a Panzano the 26th edition of "Wine with Wine". For 2 days this picturesque corner of Chianti will be the setting, as every year, for the presentation of wines Chianti Classico in the basic version, Reserves, Gran Selezione and IGT wines.
The novelty of this edition, designed in compliance with the anti-covid provisions, consists in the fact that the visitor, after purchasing his glass with the Union logo in Bucciarell squarei, you can taste the wines by going directly with your own vehicle in the 22 companies, from 10:00 to 18:00.
One will be delivered to the stand map with suggested itineraries for free access to the tastings. Entering the companies will be the opportunity to interact directly with the producers, to know how and where the wine is made in respect of a heterogeneous and unique environment.
Visitors will have the opportunity to taste more wines per company and of different vintages, to get to know a territory and an Association that for more than twenty years has been offering organic and short chain wines to the Italian and international wine market, with its 500 hectares of vineyards (one altitude between 350 and 500 asl) of which 90% managed according to the criteria of organic viticulture.
In this delicate vintage, the 22 local producers have consolidated their union in the name of a shared and courageous choice, aware of the importance of enhancing territorial excellence and affirming a tradition that began in 1995.
"Vino al Vino" is organized byUnion of Viticulturists of Panzano under the patronage of Greve in Chianti and Consortium of Chianti Classico wine.
The Union of Winemakers of Panzano in Chianti
The wineries of Panzano in Chianti that make up the Union of Viticulturists are: Cafaggio, Casaloste, Candialle (will not participate in the event), Castello dei Rampolla, Casenuova, Cennatoio, Fontodi, Il Molino di Grace, Il Palagio, La Massa, La Quercia , Le Cinciole, Le Fonti, Monte Bernardi, Rignana, Panzanello, L'Orcio and Ca di Pesa, Renzo Marinai, Tenuta degli Dei, Vecchie Terre di Montefili, Vignole, Vallone di Cecione.
Notes for the visitor
Attend "Wine al Wine 2020 "is very simple:
Reservation is not required
Just reach Piazza Bucciarelli where you will buy the glass and you will receive a map with suggested (but not mandatory) itineraries to access free tastings in the companies.
The companies must be reached by their own vehicle (car, moped, Vespa, etc.) or, if you love the "walking style", on foot.
Companies will welcome you from 10:00 to 18:00.