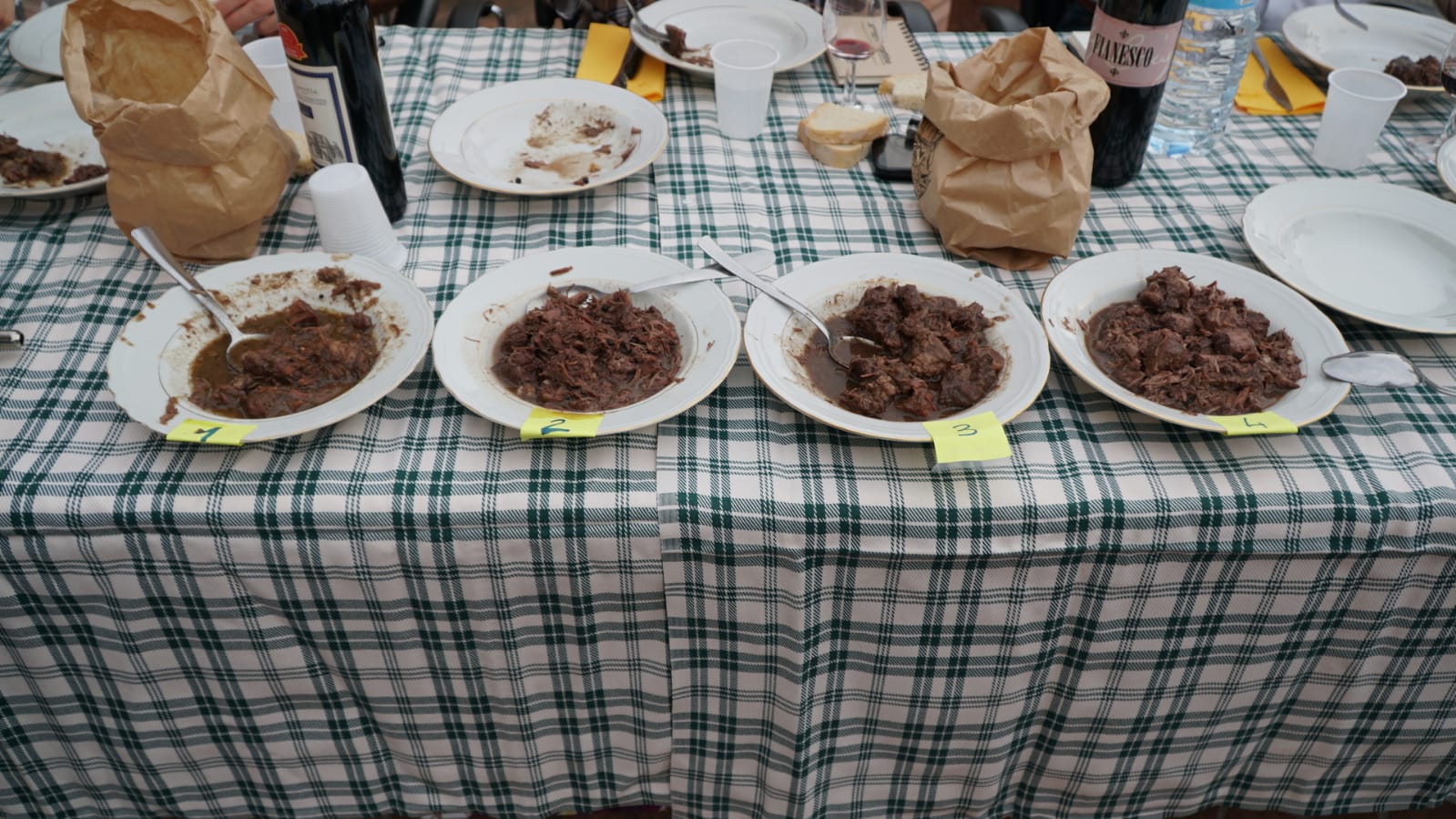 On 27 September, on the occasion of the renowned Grape Festival, in Piazza Buondelmonti a Impruneta, the winemakers of Chianti Colli Fiorentini offer all their wines to be tasted together with the most typical dish of Impruneta, the "Peposo alla Fornacina". There will also be 4 guest companies from Piedmont and a refreshment point where you can taste the schiacciata with grapes and other Impruneta delicacies.
Program
Opening hours 11:00 - 20:00
At 11,00 and 16,00
Guided tastings by Leonardo Romanelli, in a comparison between the wines of Chianti Colli Fiorentini with the wines of Piedmont, by reservation at peposoday@gmail.com or 3282423844.
Hours 18,00
Gara del Peposo, the housewives of the four districts offer the traditional Impruneta dish, so you can taste four different interpretations of the typical dish, judged by a prestigious jury selected and chaired by the Director of "Il Gazzettino del Chianti" Matteo Pucci.
From 19:00:
Acknowledgment to all those who helped citizens during the lockdown.
Second Extemporaneous Painting Award "I Colori dell'Uva", promoted by the Ferdinando Paolieri Association of Impruneta.
Award ceremony of the 39th "Vetrina dell'Uva" Competition - competition among the country's traders for the most beautiful display case inspired by grapes.
Blood Donations Solidarity Competition Award ceremony.
Awarding of the district that will have cooked the best Peposo.
The "La Barazzina" Association will be present with the solidarity bench. Shops open all day by the "Il Pozzo" Natural Shopping Center.
The organization reserves the right to modify the program at any time, the initiatives will take into account the health provisions regarding COVID19.