The wine is without doubt one of the pearls of Tuscany, one of the most renowned beverages in Italy and known and exported all over the world.
One of the characteristics of what many call the 'nectar of the gods' is that it is a product that always has a history of great love for the land and for the vineyards, an ancient history that is often passed down from generation to generation. There are places in Tuscany where "making wine" has been the family tradition for centuries.
Il Chianti, territory characterized by gentle hills, small picturesque villages, fairytale castles and splendid lush vineyards, is also home to important wineries producing excellent wines that, often by appointment only, open their doors to visitors, allowing them to access a place little magic, where wines are born and mature, where aromas and perfumes take shape.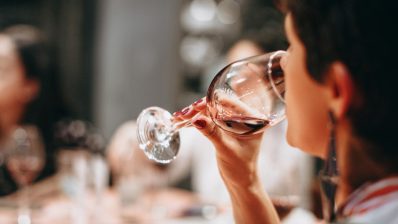 EnjoyChianti offers you an opportunity not to be missed, one Visit to the historic Chianti wine cellar with tasting, a guided tour of one of the historic cellars of the area followed by a tasting of the farm-produced wines.
The visit will start with the visit to the historic cellar of a castle or historical villa in Chianti, always an extraordinary place, and of the garden (where foreseen). You will then be accompanied to the discovery of the territory, with vineyard tour, And wine thanks to an expert guide who will offer you a brief introduction to the historical news of Chianti, of his vine historical - the Sangiovese - and of the meaning of Chianti Classico.
Thanks to EnjoyChianti you can access inside the two cellars where the production takes place. Here you will find great Oak barrels, in which the prized rests Chianti Classico DOCG. At the end of each visit, you can taste of wines - Chianti Classico, Chianti Classico Riserva, Super Tuscan - and enjoy the explanation of their main features.
In addition to wine tasting you will also be guided to thetasting of extra virgin olive oil local, true delicacy of the territory, with good Tuscan bread.
Visit to the historic Chianti wine cellar with tasting it is an exciting tour that will let you know the secrets of an excellent product and taste the best wines in the local companies. A unique and fascinating experience, an enchanting day to give and to treat yourself.