Finally the warm season has arrived, the days are getting longer and the desire to be outdoors takes over. A great desire for nature, for breathtaking views but also for fun because summer is also synonymous with leisure and lightness.
When the desire for a vacation is so great but the ideas are scarce, it will be enough to follow the numerous and attractive proposals of Enjoychianti that, as always, you can suggest some fantastic guided tours in one of the most famous areas of Tuscany for beauty, art and nature, the Chianti.
If you love peace and good drinking, you might consider spending "A day in the Sienese Chianti", A guided tour in a renowned land, as well as for the beauty, also for the production of wines e oil excellent.
The fundamental step of the visit is the Castle of Brolio, an imposing manor of Lombard origins immersed in the green of the fir trees, a few kilometers from Gaiole in Chianti. At the chateau of the castle you can taste the company wines, an excellent opportunity to immerse yourself in the fascinating enological culture of the area and enjoy the pleasures of the gorge in a fabulous atmosphere.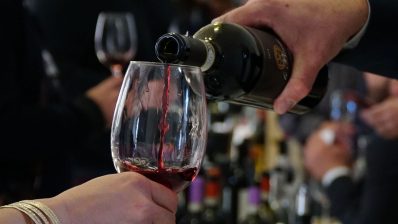 On vacation it is pleasant to indulge in a trip of pure pleasure, so don't miss the opportunity to participate in the Tour of the Val d'Orcia, to the discovery of postcard landscapes and enchanting countries like Montepulciano e Pienza that dot the territory. In addition to the beauty of these picturesque villages, you can taste the purple nectar of the area, renowned throughout the world.
But summer is also movement, joy and desire to be together. How about exploring the hills of the Chianti with a E bike, the new and comfortable electric bicycle. The Chianti Classico and Cheese E-Bike Tour proposed by Enjoychianti it is really fun and will allow you to easily reach ancient castles, abbeys, monasteries and above all the picturesque white streets set among hills and splendid medieval villages. The program also includes a tasting of Chianti Classico in a historic villa, with visit to the cellar, and taste of cheese at a renowned dairy.
Do you prefer to wander through Chianti on board an even more fun and unusual vehicle? You can opt for the Chianti Hills Tour in TUK TUK, an experience of pure fun to do in company. Thanks to the picturesque three-wheeled "calessino", you can move easily through the narrow streets and fully enjoy the beauty of this area while sitting comfortably. For lovers of the genre, Enjoychianti also proposes the Vespa Tour in Chianti and EVO Oil tasting. An extremely captivating program that includes a day of fun on board of a historical vehicle that represents post-war Italy and the tasting of precious local oils.
In short, finally summer is coming and you just need to choose the most attractive proposals for you. What are you waiting for?